Summer nights are the best, especially if you have twinkling lights all around the yard. These DIY candy lights are perfect for an outdoor party, from Brittany Jepsen for Oh Happy Day.
"Materials Needed: corsage boxes, string of lights, scissors, wire or pipe cleaners to fasten, wire cutters, cellophane rolls in different colors, tape
Step 1: Cut a piece of cellophane about 18x 18″.
Step 2: Wrap the string of lights in the cellophane piece making sure you leave the beginning and end of the string out so it can connect to your power source and/or the next piece of candy. This will create the "crackle" of the candy.
Step 3: Put the package of lights into the corsage box and secure it closed."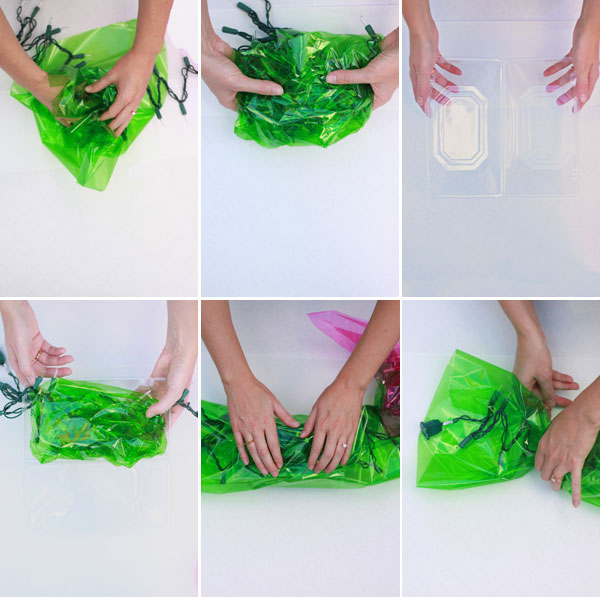 "Step 4: Wrap a larger piece of cellophane around the corsage box making sure there's enough left over on each end to create the candy shape. Tape it close on one side.
Step 5: Using the wire or pipe cleaners, twist to secure at each end of each side of the corsage box.
Step 6: Leave a few lights in between each "piece" of candy and then repeat until the strand runs out. Use as many strands as you'd like for the space you intend to use.
Step 7: Plug in and watch your candy come alive!"